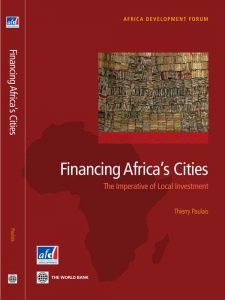 This book, which was published simultaneously in French and English, is the result of four years work on a research program co-funded by the AFD and Cities Alliance. The Developing Africa series is managed according to scientific publication standards, i.e. with peer review. The research program involved the contribution of ten or so experts on specific subjects or country Case studies These contributions were used to varying extents as the basis for some sections of the book.
The subject of financing local investment falls under the vast set of national financial systems and local authority finances. It also relates to a series of themes such as decentralization, local taxation, sub-sovereign debt management and urban governance, as well as sectoral policies, in particular those concerning land, development and housing. This book presents a synthesis of these different subjects and, based on a series of case studies and examples from other parts of the world, proposes concrete ways to modernize local investment financing systems on the African continent.
This work remains a reference on this topic. It has been extensively distributed and is currently out of print in French.
Financing Africa's Cities
The Imperative of Local Investment
Thierry Paulais
Africa Development Forum Series, an Agence française de développement and World Bank co-publication
World Bank, Washington DC, 2012. 349 p.